Posted:
July 10th, 2012 |
Author:
Admin
|
Filed under:
General
|
No Comments »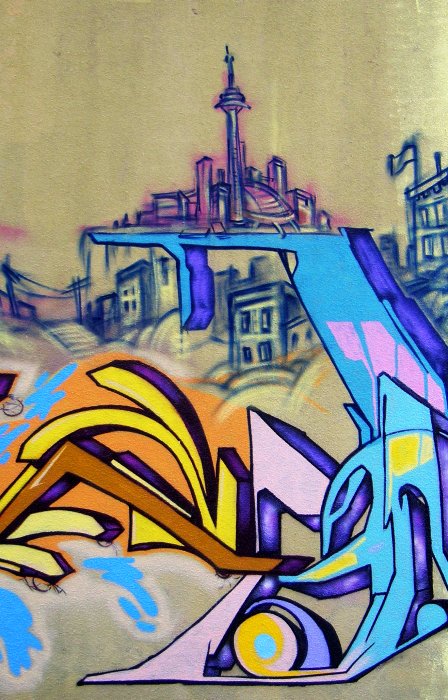 Obviously, the technical answer is that graffiti is vandalism when it's unwanted and when it is sprayed on public property without permission. But some of the city's best graffiti might never have been commissioned, and they can still be works of art.
Graffiti, in my opinion, can almost always be appreciated (unless it's publicly vulgar or inappropriate in language).
There are certainly many Torontonians who enjoy street art. The Tour Guys schedule two-hour tours to see the city's best works. CBC personality Rick Mercer conducts his rant segment with an alley full of the stuff as his backdrop.
Graffiti can be used as political statements and even to remember people. And as Twist Gallery knows, graffiti doesn't have to be on the sides of buildings. It can be displayed right on the walls of a gallery.
We're proud of Toronto and its graffiti!
---